Publikationen: Weisse Rede (1990), Wir mussen leise sein wie Pfirsiche (1990), Falsche Prophezeiungen (1994), Mortu Tombu Miyi (CD 1994), Wiener Mysterien (1995), Farnblute (1996), Zauberspruche (CD 1998), Pupille (1998), ICHT (1999). Kleinstkompetenzen (2001). Ubersetzungen: Radio Sermonettes von Hakim Bey (1996), 'Skandal. Essays zur islamischen Haresie' von Peter Lamborn Wilson (1997).
Christian Loidl
Biographie
Geboren 1957 in Linz/Oberösterreich.
Verstorben am 16.12.2001 in Wien.
"geboren. affenmütter reichen ihm ihre babies, damit
er sie wiegt und ihnen lieder beibringt. er hält sich
selbst für einen der nettesten und gemütlichsten
menschen, kann sich aber irren. er ist mehr gespenst
als legende. er ist der sternenbär der tiefsee. seine
großmutter bemerkte häufig, man müsse in seinem fall
das maul einmal extra erschlagen." – Christian Loidl
SCHWŌR AB DEM GEWĀSCH
*
Taub dem hellen Licht in Deinem Kopf. Leg den Rest zur Seite.
Hör, was dann noch flüstert, stöbert, atmet in der Stille.
Was bleibt an Taubengurren, Fröschequaken
Sprudeln des Lebens. Schwör ab dem Gewäsch.
Lass den Wind fahren. Hör auf die Weise des Lebens.
Lass sein, was muss. Heiße den Abschied willkommen.
Sei langsam, schlau, Klang. Von Vögeln gesungen.
Gelange zum inneren Ich. Erinnere Dich was jeder vergisst.
Weiss was du werde, sei wer Du bist: singendes
durchdringendes. Ein Loidlisches (L)Icht.
Text: Serge van Duijnhoven
aus dem holländischen übersetzt von Jaan Karl Klasmann
'Mortu tombu miyi' (the title of the following poem) = a vernacular saying in Haiti, meaning: all things burried and gone. It was the title of a specific cycle of poems from Falsche Prophezeiungen, a magnificent book written by the Austrian poet Christian Loidl, who died in December 2001 at the age of 44 after tragically falling out of a window in his Viennese appartment – a death similar to the one of Bohumil Hrabal, the Czech writer he highly respected. Hrabal seemingly fell down while trying to spot a blackbird that was singing underneath his hospital window. Chris – just before tumbling towards his death – also must have been enchanted by the luring song of some dark bird that waited to get out of its cage and 'melt with the air'.
In some way, it feels as if Chris fulfilled the crystal-clear imperative uttered by the enlightened voice that enchantedly rises up at the end of his last book of poetry: Kleinstkompetenzen; Erinnerungen aus einer geheimen Kindheit : 'Luft musst mann sein… Luft musst mann sein (…)' – in English: 'Air is what we should be… Air is what we should be'. The day before the accident, Chris had sent me a message that he had changed his email address into 'airpoet@.gmx.at' The symbolic meaning of this I only understood weeks later, when I visited Vienna to take part in the memorial-night organised by his close friends and allies. After having climbed up the sandstone stairs of the building in the Vereinsgasse (II Bezirk) where Christian lived, my eyes fell on a little blue metal plate that was attached to the frontdoor of the deserted apartment that I knew quite well, saying: 'airpoet'. It was a souvenir Chris had taken home from one of his travels in Lithuania, where this magical word simply means 'airport'. Suddenly, it all clicked and became clear, and I realised that my friend indeed must have melted with the air he aspired so wisely and enchanted so dearly.
Unique footage – shot by Arlette van Laar in the year of Christian's death 2001. Irrwahn. Christian Loidl performing at the LiteraturWERKstatt Berlin, March 2001.
*
mortu tombu miyi
*
the laserbeam in front of the nightclub
touches the sky in search of God
all air blows away
the moon stands high
as a tiny fingerprint
in the stained window
of heaven
we see more
talk less
thunder in the far land
of our memory
water drops mudd
rain is still more clear
than blood
to live is to retreat
a ritual of goodyes
a wounding in slomotion
the ailment of addiction
our dreams fade away
like fog during the day
our beloved ones depart
what we cherish perishes
what we leave behind is the pain
to go beyond is to be healed
to bear the chain you said
one has to sing – because
air is the important thing
the air is always young
the air wears no grey hair
the air never ends up
in a wheelchair
Luft müsst mann sein
Luft müsst mann sein
Nicht mehr so mühd
Nicht mehr so mühd
Wach müsst mann sein
aus: Bloedtest (De Bezige Bij, album + cd 2003)
After our first meeting, I invited Christian as a participating guest of poetry for our MILLENNIUM GOES SUBZERO party in the Dionyx-Studios underground cellars of the Posthoornkerk in the Haarlemmerstraat of Amsterdam, 22 nov 1995. MillenniuM was the cultural magazine of cross-over art that I had founded with a bunch of rebellious youngsters in 1993. The magazine closed ist books as planned at the eve oft he new Millennium – dec 31st 1999. Christian wrote an hilarious and sharply observed account of his experience at our festival in nov 95, that was co-organized by quite a reknown houseparty organization called HEALERS INC… The story of Christian has become a remarkably often downloaded and well read story of warning fort he hub of well aware and beware travellers from the alternative scene planning to go to Amsterdam – once so belovedly labelled (also by Christian) as the city oft he MAD MASTER. Christian adored anagrams, as anybody who knew him well will certainly recall. The lighthearted, humourous and personal account radiates the undeniable feeling of deception and amazement that this peculiar experience left in Chris' his mind. The times are continuously changing of course, for better or worse. For the former HQ of the Mad Masters with a clear interest in peeping through the doors of perception that are believed to lead up to the palace of wisdom, a drastic turnarouund was taking place in these years. Amsterdam changed from a harbour of cultural open mindedness and drug related tolerance, to another gentrified mausoleum of business, pettiness, commerce, designer-neighbourhoods and classy taste. No more provo, no more squats, no more laboratories of alternative experiment and bohemian lifestyles. The age of advertisements, branding, fashion, trends and trendspotters, affluence and overall moral corruption of society in all possible ways, was already gaining an unstoppable momentum in the Amsterdam of 1995. I still find Chris his account as can be read hereunder, of a very sharp and sensible kind. It tells in a very accurate way the order of events of that very night at the festivities under the surface oft he city, but it also stands out as a powerful story of a myth unraveled. A story of a demasquee. The persona of Amsterdam as the chosen city for the Mad Master, was ripped off the face of the capital by the brute and empty-headed gatekeeper that stood at the gate of the ecclesiastical cellar where fresh air was declared to be an illegal commodity. Quite a legendary character, this four square meter giant without any remorse or empathy, that would not misfit in one of those grim stories of Greek mythology:
…
Illegale Frischluft
Ein Hinauswurf in Amsterdam
© by Christian Loidl
Erster Eindruck vor dem Bahnhof: reine Luft; die Beatmung durch den Regenhimmel und den unsichtbaren Hafen. Gehsteige und Glasscheiben sind sauberer und die Cof feeshops zahlreicher, als erwartet: HIGH LIGHT, THE GREENHOUSE EFFECT, PICK UP THE PIECES. GAY CINEMA, TOPLESS BAR, TAXFREE DIAMONDS, Auslagen, vollgerammelt mit fleischf arbenen Attrappen, GRAND HOTEL KRASNAPOLSKY CONGRES-CENTRUM, LET OP ZAKKENROLLERS.
Im Polizeigebäude, durch die Fassade ganz aus Glas, ist die Gestik von US-Filmcops zu verfolgen, schulterbreit, hellblaue Hemden. Hanfdampf an allen Grachten. Trotz Reisegepäck, bei Regen und zeitweisem Hagel, schwebe ich. Am Himmel hängen Wolken, aber keine faschistoide Faust. Kein Plakat redet vom Ausländer-Raus. Niemand trägt Doc Martens oder Nazi-Haarschnitt. vor ein paar Wochen, höre ich, hat die Polizei für ein besseres Sozialnetz und höhere Pensionen demonstriert und bei dieser Gelegenheit den Süchtigen und Obdachlosen warmes Essen serviert. Das Festival, zu dem ich eingeladen bin, hat den Titel THE NEW RAGE. Wo sich hier eine neue Wut verstecken soll, ist mir ein Rätsel. Rage made in Austria, das wäre schneller illustriert. Soll ich den Amsterdamern erzählen, wie die Skins im Fünfer in der Laudongasse lautstark beschließen, mir nichts zu tun, weil ich Inländer bin? oder, weniger gemütlich, wie meinem Freund in Linz, neben mir im Kaffeehaus von hinten, ohne die kleinste Eröffnung, ein BruceLee-Tritt ins Gesicht fliegt, daß das Jochbein splittert und in einem Auge sich die Netzhaut ablöst? Wir haben den Schläger nie vorher gesehen. Die Polizei erwischt ihn zwar, nimmt aber nur seine Daten auf und läßt ihn gehen. Uns sagen sie, es sei ihnen wurscht, wer wem den Schädel einhaut. Erst nach zwei Stunden ist ein Inspektor bereit, eine Rettung zu rufen. "Sans Ina sicha, daßs a Rettung brauchn? Se san eh ned schwea falezd." Nach einem Jahr wird der Schläger zu zwei Wochen Haft verurteilt: nicht wegen Körperverletzung ( ein paar Zentimeter höher, der Tritt wäre tödlich gewesen) , sondern wegen fünf Gramm Haschisch in der Westentasche.
Serge van Duijnhoven, dem ich die Einladung verdanke, ist Techno-Dichter, fünfundzwanzig, mit einem Grinser wie der junge Herkules. Vor solchen Leuten würde mir peinlich zumut mit dem Österreichbild aus der Geisterbahn, das in Holland ohnehin Klischee ist. Lieber möchte ich beweisen, daß es auch bei uns freie Köpfe gibt und Rage nicht Ressentiment heißen muß, sondern, was mich betrifft, poetischer Furor. Veranstaltungsort sind die sogenannten Katakomben unter einer ehemaligen Kirche in der Haarlemmerstraat.
Das Festival, erklärt mir Serge, ist der Versuch, dem TechnoPublikum, in eine House-Party wie in ein Dragee verpackt, Performance-Kunst zuzuführen. Es wird meine erste HouseParty. Wörter wie House, Rave, Jungle, Chillout haben mir bisher nur vage Vorstellungen von Prozessen und Zonen vermittelt, für die ich mir eher seit langem zu dumm als seit kurzem zu gescheit vorkomme.
Das Publikum liegt, hockt, geht umher, schlürft, pafft, knutscht, quatscht, probt erste Zwischenrufe, und ich bin der erste Dichter auf der Bühne. Ich denke an Österreich als entrückten Erdteil: wo sich der halbe Saal umdreht, wenn jemand einmal mit einem Seidel hereinschleicht. Hier bin ich vorläuf ig nicht mehr als ein Stück Ambient-Geräusch, finde mich nach meinem Auftritt aber dann doch mehr gemocht als übersehen oder abgelehnt.
Wirklich zahlreich und manisch munter wird das Publikum erst, als die Performances vorbei sind und unter Hypno-Hänmern das Tanzen anfängt. Selber schon in Bewegung, die Brustmitte massiert von einem obstinaten Baßton, nehme ich mit Kameraaugen, schwingenden, das Bildergleiten auf, das die Körper verteilen, das Roboter-Stampfen und den Lächelverkehr, stürze mit dem Blick erstmals an Schlundpupillen vorbei (Extacy?) , einem Jungmännergesicht, hart und weiß wie ein Ziegel. Setze mich vor die Toilette, weil nur dort Ruhe und Platz ist, Notizen zu machen.
Vom Tanzen ausgetrocknet, erfinde ich ein Forschungsprojekt: Ist es möglich, jetzt, während die Party auf eine erste Klimax zuwogt, ein Glas Orangensaft von einem Labyrinth-Ende bis zum andern zu tragen? Die Antwort kommt, das Durchmäandern leichter ist als erwartet, doch als Überraschung:
Nein. Und zwar, weil mehrere Leute meinen Orangensaft wollen. Im Augenblick, als ich mein Glas einem vor einer Sekunde noch unbekannten Weltraumkrieger überlasse, treffen vor mir Sonja und Susanna zusammen, die zwei Mazedonierinnen, jede mit einem Bier für mich. Beiden ist unabhängig voneinander eingefallen, daß ich Durst haben könnte. Daß wir miteinander getanzt haben, ist vielleicht eine Stunde her. "Willst du mit mir", Sonja brüllt es mir ins Ohr, "wo hingehen, wo es so weich und kuschelig ist wie in der Heiligen Jungfrau?"
Ihr Leder-Hüftschwung läßt von der Zigarettenspitze Glut abregnen. Susanna schließt sich an.
Die Chill-Out-Zone ist ein Betonbunker, vollgestopft mit Leuten, heiß und gebeizt mit Körperdunst und Rauch. Auf der Beton-Plattform in der Mitte lungern vom Bedürfnis nach Benebelt-Hinsinken und dabei noch irgendwen Zu-FassenKriegen Zusammengeschweißte: eine im Augenblick für mich wenig magnetische Szene. Ein am Boden abgestelltes Weinglas wird von einer schwarzen Schuhspitze zerstoßen. Ein schwerer Kerl, beim Sich-Hinplumpsen-Lassen neben mir, läßt sein Bier auf mein Hosenbein schwappen und wird spöttisch, als er merkt, daß ich seine Sprache nicht verstehe. Aus seiner Zigarette steigt mir die Rauchsäule industriell ins Gesicht. Inzwischen kann ich mir vorstellen, daß es mir woanders besser gefallen könnte. Sehr deutlich wächst mein Bedürfnis nach Luft.
Im Gang draußen hocken, angeordnet nach Codes sexueller Anziehung und bevorzugten Stimulantien, kleine Stammesgruppen, so mit sich selbst bekannt, daß ich nur vorbeigehen kann. Am Katakomben-Ausgang hängt ein Schild mit der Aufschrift 4-DIMENSIONAL HEALING. Darunter steht, breitschultrig, ganz in Schwarz, Bürstenfrisur und Vollbart, ein Wächter. Er verstellt mir in den Weg. "Wo willst du hin?" "Nur schnell einmal hinaus, luftschnappen gehen". Ich mache eine Geste stiegenaufwärts. "Das geht nicht. Geh zurück auf die Party. " "Es muß sein. Ich brauch Luft." "Es geht nicht. Geh zurück, geh feiern." "Stell dir vor", sage ich, "du als Security läßt einen nicht hinaus und er kriegt einen Kollaps. Wär doch kein Wunder bei der Luft hier. Dann bist du schuld." "Du hast recht", sagt er, "ich würd selber lieber auch hinauf gehen. Aber bitte, bleib da. Mein Vorgesetzter macht mir sonst die ärgsten Schwierigkeiten." "Sag das noch einmal: du kriegst Schwierigkeiten von deinem Vorgesetzten, wenn ich atme?" "So ist es. " "Dann hat dein Boss Scheiße im Kopf statt dem Hirn. " "Stimmt. " Er lächelt. "Aber er ist mein Vorgesetzter. Er ist ein Idiot und außerdem brutal. Wenn ich dich hinauflasse, macht er mich fertig."
Mein Luftbedarf , ich kann es nicht mehr ändern, ist im Moment dringender. "Wenn er dir Schwierigkeiten macht, sag einfach, ich bin schuld. Sag, ich hab dich physisch überwältigt." Ich starte treppaufwärts, komme einen Schritt weit und f inde mich zurückgehalten, am Ärmel gepackt, während von oben langsam der Vorgesetzte herunterkommt. Ich fühle mich wie in der Hölle, wo die Verdammten die Kochtopfwand hinaufzuklettern versuchen und – "Hinein in den Kessel mit Siedegeschrei! " – von ihren Wächtern mit den Stangen wieder hineingestoßen werden. Der Vorgesetzte ist noch ein Stück größer und stärker als sein Kollege herunten, sein Blick aus schwarzem Eis. Seine Begrüßung lautet: "Willst du Ärger?" "Nein", sage ich, "Frische Luft. " "Das ist nicht möglich. Geh hinunter."
"Es ist sicher möglich. Ich muß hinauf." "Es ist unmöglich. Geh hinunter." Bin ich hier in Amsterdam (Anagrammiert: Mad Master) oder in Ostberlin, vor dem Mauerabbruch?
"Kann mir bitte", sage ich, "jemand ein Visum ausstellen, für ein paar Minuten Frischluft?"
"Wenn du wirklich meinst", sagt der von oben, "daß du da draußen was brauchst, was du hier nicht bekommst, dann muß dir eins klarsein: Einmal draußen ist für immer draußen. Und jetzt hau ab." "Geht in Ordnung. Ich geh mich nur von ein paar Leuten verabschieden."
Von den Organisatoren ist keiner zu finden. Olaf Zwetsloot, ein Dichter vom Typus Gigolo aus der Schnitzler-Zeit, Anzug und Krawatte, grüne Sonnenbrille auf den zurückfrisierten Locken, lacht zu meinem Bericht. "Haben wir gleich. " Jetzt stehen wir zu zweit eingekeilt zwischen den Wächtern. Nach einem längeren Hin und Her, ich höre nicht mehr so genau zu, kommen wir auf die Stiege. Je höher ich steige, je näher ich, durch die unbeleuchtete Kirche im Galopp dem Ausgang komme, umso besser wird die Luft. "Luft, Luft! " Der Wächter, mit einem Gesicht, als sei ich mit dem Flarmenwerfer unterwegs, rennt mir nach.
Wie wenn einem Mitte Juli zu Mittag in Süditalien die ersten Schlucke Eistee durch den Schlund rinnen, so trinke ich die Luft. Aus dem schwarzen Himmel fällt ein mit Hagel vermischter Regen.
Hinter mir klickt etwas: der Wächter läßt die Sicherheitstür zuschnappen. Für den Moment ist mir warm und das Nasse angenehm. Nach ein paar Minuten, jemand kommt heraus, schlüpfe ich wieder hinein. Nach keinen zehn Sekunden steht er wieder da: "Ich hab dich doch grade hinausgeworfen. Was willst du schon wieder?"
"Ich hab meinen Mantel da und einen Hut, einen Pullover, ein Sakko, ein Notizheft und ein Glas Weißwein." "Du bist draußen. Hau ab. " "Du bist doch hier die Security. Du sorgst dafür, daß ich mich sicher fühle. Aber mir kommt vor, du willst, daß die Leute Angst vor die haben."
Er sagt nichts. Er stößt nur ein Grunzknurren aus, wie ein Monster in einem Zeichentrickfilm, dem zum ersten Mal ein völlig fremder Gedanke in den Schädel eingedrungen ist. Ich weiß nicht mehr wie, aber ich komme an ihm vorbei. Der Kollege unten sieht erstaunt und irgendwie erfreut aus, daß ich schon wieder da und unversehrt bin. Olaf und Susanna gehen mit hinauf. Ich lasse mir bei allem Zeit, trinke an der Garderobe gemächlich unter Plaudern meinen Wein aus, während der Wächter immer einen halben Meter neben mir steht, Drohung in den Augen. In Mantel und Hut, gebe ich ihm zum Abschied die Hand: "Guten Morgen. Es war mir ein vergnügen, Sie kennenzulernen." Er geht gemessen bis zur Glastür mit, hält sie uns auf. "Das Vergnügen ist meinerseits, Sir. Ich wünsche Ihnen noch einen angenehmen Abend."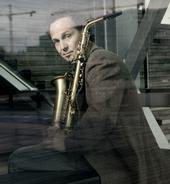 Olaf Zwetsloot with saxophone
Olaf, in die Pedale tretend, unterm Regengeprassel, dreht sich halb zu mir herum: "Du bist doch aus Wien! " "Ja", schreie ich, vorgebeugt, vom Gepäckträger vor. "Mein Vater", schreit er, "hat dort gewohnt. Ein paar Jahrzehnte. Bis zur Arisierung. In der Vereinsgasse! " "Vereinsgasse drei, da wohn ich! "Gibt's nicht!"
http://ezines.onb.ac.at:8080/ejournal/pub/Vol1-97/Forum/Podium/loi.html

THE VOICE WITHIN – THE VOICE WITHOUT
*
Leichnam Christian
Brave companion
Fall has softly sneaked into its crisp descendant
Today I took your voice with me
When I went for my December walk
"Pay attention!" you said
When anyone asked what to do
With their lives
So I looked around and made note of everything
Along the border of the frozen canal
In matrix abandon
Trying to see what people saw
As they walked. So many dead sights!
What are the rosebeds for in winter?
Who's there to give your apple to?
Who is there to accept your gift?
When you were little, chere confrater,
Wind tailed you all over Linz.
In Vienna wind looked for you
In first one courtyard
Then another
It overturned fountains, it made your hair
Stand on end. It polished your head
smooth as Harry Smith's Eastern Eggs
How can we ever go back
To that other life
We cannot. I am sorry
We cannot
Surely, we have strengthened
Not diminished one another
Thou Leichnam Christians
Blessed be all those
Who can warm themselves
Upon the vigour of your memory
I don't understand the first thing about radio waves
But I think they travel better
When it snows and when it's cold
Anyway, I can reach out now
And pick up programs of the Dead
And far away – interesting stations
For us here beneath – surrounded
By TVshows and Weihnachtsmaerkte
When I came out here I was trying
To get away from everything
Especially literature
Pump and circumstance
And what comes after
There is in the soul a desire
For not thinking
For being still, Coupled with this
A desire to be strict, yes
And rigorous. But the soul is
As you said Chris, also
A smooth son of bitch
Not always trustworthy like
A best friend should be
And I tend to forget that
I tend to forget
I listened when it said
Better to sing that which is gone
And will not return than that which is still
With us and will be with us tomorrow
Or not. And if not, that's all right too
It didn't much matter, the voice
Witin me said, if a man sang at all
One may live one may die
Both are good…
That's the voice I listened to
Can you imagine somebody
Thinking like this? That it's really
All one and the same?
What nonsense!
But I'd think these stupid thoughts
At night, as I sit on my desk
And listen to William Burrough's
Dead City Radio
And did you get, what you wanted
from this life, even so
It ended all too soon?
I bet you did. Didn't you?
Not all of us can call themselves beloved
Like the ones who suddenly departed
From this earth as by mistake
Life: is it a pointless joke
Or lethal plot?
The things that matter
Will always be substracted by
The things that matter not
And isn't our fate inevitable
Now that we call the little
We remember of it
"the past''?
Our whole life's in switchbacks
Still ahead of us
Apart from all those things
That slipped away
Once you wrote to me, you watched a Rose
Breathe in the Prater Park
And this was not meant as a metaphore
It was after you offered a bright green Granny Smith apple
To a young woman sitting on top of her boyfriend
'Thank you', the lady said in plain disgust
'We have eaten already'. You threw the apple
Over their heads into the splash
And walked on. Wondering why
The roses looked boring
And not what you would want to see
It is so easy, you wrote, to pick a rose
In a public park. You ripped off
A handful – heads of roses
And they still looked
Like yesterday's leftovers
You ripped them up.
That's when you saw the rose breathe.
Next time I would come
You would play me the record of Ustad Salamath Khan:
Breath of the Rose. But you never did.
You never did.
I open the door
=
The door opens me
The voice is silent
=
The voice is loud
The voice within
=
The voice without
Shall we look and meet – oh yes!
The line – YOUR line – of song:
Excess, restraint
Clarity and cunningness
The palace of wisdom
From the palm of Blake's hand
The poignant texture of your voice
The complex radiance of light
The mysterious nature of a Schluckauf
The ravish depth of open eyes
Dear magic friend
Dear gentle wizzard
Lysergic pathfinder
Lyrical lieutenant
The gentle friend you were
The bright star is still shining
Inside = outside
= somewhere
Let us remain just who we were
And worship our kinship
Our togetherness
Let us be brave, let us be bright
Let us be neither out
of heart nor out of sight
But join again where thin air
Meets the thick of night
Let us go on – dear explorer
Let us quietly continue
To erase and rewrite the letters
On the chalkboard of our lifes
Give me some of your good company
Throughout this earthly cold adventure
Shine on, bright friendly star
Guide on, dear gentle knight
Let us all hereunder be
Just a somewhat more
Like thee:
Gentle, tender and polite
The very last words you wrote to me:
"May synchronicity always bless thee"
Young Buddha met Georg Trakl
In a Viennese courtyard
The inquisitive spirit
Of a shaman
And the temper of a
Wondrous child
Vereinsgasse 3
Ein Gast im mitten der Vergaser
Death, mosquito like,
Hovered and supped at the periphery
Time, like the light in our brown eyes
Is running out as we climb
Up the mountain
Out of sight
[ zum Gedenken an Christian Loidl 16 Dezember 2009 ]
Listen to the voice of Christian Loidl, towards the end of this Videoclip. "Luft musst man sein…"
*
Werfen die Schalen auf den Boden, sacken den Taumel in die Nuss
an der Pforte steht die Spinne mit dem erhoben Finger und erfragt
mit einer Unterschriftenliste die Namen der Anderen, hält eine Schüssel,
sammelt in Gier und Heuchelei ein, was fehlt. Nachsichtig ist er klein,
die Zeichen zu deuten nicht Mann, nicht Frau, befallen mit Blutschuld und
Wunden klaffen auf ihren Mündern, offen an öden Orten hausen sie und
fragen die Hexe aus Endor und kennen sie nicht, wissen um Seirim und seine
Schwestern, sagen die Sprüche nicht, auf den Knien rutschen sie auf die heiligen
Berge, an den letzten Gletschern saugen sie die Kälte ab,stürzen sich in
neue Fluten, Orkane und Seewehen, glauben nicht an Bocksgestalten
sie fürchten den eigenen Feind, ängstigen sich vorm Geist,
der im Mund seine Hausstatt hält und Kiesel türmt auf die Fragen der Welt,
setzen auf den Handel mit Purpurstoffen unter den Sklaven und herrschen
über die Herren, wenn die Sonne sich schwärzt und der Mond errötet,
wenn Gog und Magog an der Türe läuten und die Nackten mit dem gekrümmten
Rücken und den Häuptern, in Schlamm fallen sie, stecken bleiben sie,
vor den Augen ihrer Kinder lesen sie es, verdattert.
von Swantje Lichtenstein
Remembering a discussion I had
some time ago with sister Swantje Lichtenstein in Duesseldorf
Am listening again – by shere accident I thought – to one of my old magnetic tapes from the nineties. Sticking my ear and mind into that magnificent piece of literary audio-junk called Dead City Radio by/with William S. Burroughs. One of my favorite albums ever. My dear friend and poet Christian Loidl – today is his Todestag, so I now realize this fact is not so accidental after all – introduced me to this wizzard for the first time in 1995 in his flat in Vienna, Vereinsgasse. Where he – today seven years ago – flew out of the window after having taken an overdose of a rare Siberian mushroom.
"Dead City Radio" is a true gem of cut up poetry put to music in a most sensitive and workable way.
Question: "What are we here for?"
Answer: "We're all here to go…"
The old magician gives readings from a variety of sources including "Naked Lunch", "Interzone", and "The Western Lands". He invokes his vision in the name of Pan, god of panic; Ah Pook, the destroyer; and even Jesu the Christ. "Invoke" is the proper word, for this is a work of magic – be it black or white. Burroughs is weaving a vision. He wants us to peek through the chinks and see the monsters that lie behind the machinery of control – behind the great shining lies and the bounds of the Prometheus called Homo Sapiens. His objective is no less than a basic disruption of reality itself.
Please try to see the video belonging to the Ah Pook The Destroyer prayer – about (cosmic?) control – you will love it I am sure:
http://digitalphilosophy.wordpress.com/2007/03/08/burroughs%E2%80%99-death-needs-time/
"Question: Who really gave their order?"
"Answer: Control. The ugly American. The instrument of control."
"Question: If control's control is absolute, why does Control need to control?"
"Answer: control needs time."
"Question: is control controlled by our need to control?"
"Answer: Yes."
"Why does control need humans, as you call them?"
"Wait… wait! Time, or landing. Death needs Time, like a junky needs junk."
"And what does Death need Time for?"
"The answer is so simple. Death needs Time for what it kills to grow in. For Ah Pook's sake."
"Death needs Time for what it kills to grow in. For Ah Pook's sweet sake? You stupid vulgar greedy ugly American death-sucker!"
Zjivili to brother Chris out there in the realm of Ah Pook's universe of Time.
Serge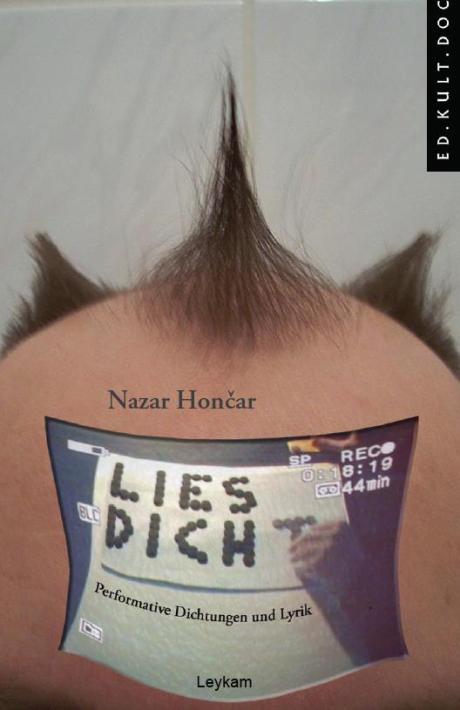 HOMEWARD BOUND
*
All strangers were born as children of their families
All strangers have played in houses they called home
On est tous des étrangers. Travellers coming round
wandering through a space that everybody
has to confisquate. But where there's a will
there's a way. Stubborness is what drives us all
and drives us crazy. To live fully from the land
the soil in which the seeds are spread with our hand.
The hair on our heads is as the cane on our roofs.
Our cracked skin is as the eroded walls of our shags.
Transparency is the scare of our bones. Our voice cries
at best for help. What we are seeking is rest.
Asilum in eternity. What we are is where we have been
falling: cerebral hunters and hunted prey.
We are game in the woods. A hungry flock in nature's
hungry mouth. We are obedient and futile. Tiny particles
floating around. Our names have been assigned
and even the gift of life was not our choice.
Every single good we own and are is borrowed
shareware, bonds and loans. Property of Time
alone; that vicious, greedy stockbroker and billionaire
who having been born without a soul, supports no other's
company. Who has no friends or relatives, and rules
the earth as if he were the master of the universe.
We owe him all – as he insists. His will is merciless.
Who prays for help, will be harrassed. Who disobeys
will disappear. He holds us hostage. Nobody is free
to stay. We have to leave and sneak out like thieves.
When evening comes we pack our bags. We cross the border
in the thick of night. Our exitpapers are called: death.
From: Eva Lavric
Sent: Sunday, December 11, 2011 10:03 PM
To: Undisclosed-Recipient:;
Subject: "zuerst verzaubere dich selbst" – zum 10. Todestag von Christian Loidl, 16.12.2011, 19.00h, Tachles (und zwei neue CDs von CL)
Liebe Freunde von Christian Loidl!
Heute gibt es gleich mehrere wichtige Ankündigungen:
- Zunächst möchte ich an die Veranstaltung im Linzer Stifterhaus morgen (Mo) abend um 19.30h erinnern, bei der die "Gesammelten Gedichte" von Christian Loidl vorgestellt werden, Es liest Harald Bodingbauer, Musik: Martina Cizek und Edith Lettner; Büchertisch wird es auch geben!
- Vor allem aber ist es jetzt wirklich Zeit, dass ich Euch die hochoffizielle Einladung zu der Veranstaltung am 16.12.2011 (also am nächsten Freitag) schicke, das ist genau der 10. Todestag von Christian Loidl. Wir beginnen um 19:00h im Tachles (Otto Lechner wird gleich am Anfang vorbeischauen, weil er dann noch eine andere Veranstaltung hat); um 22.00h gehen wir in Form eines Fackelzugs zur Christian-Wohnung (Vereinsgasse 3/12) und gedenken seiner zu seiner Todesstunde im Hof. Danach geht es in der Wohung weiter, das ist die allerletzte Gelegenheit, diese Wohnung noch im Originalzustand zu sehen, weil ich ja Ende Februar raus muss. Es wird ein Abend unter Freunden; die ganz offizielle Veranstaltung für ein breites Publikum ist dann am 30. Jänner im Literaturhaus. Jaan Klasmann und ich werden aus den "Gesammelten Gedichten" lesen (speziell die autobiographischen Texte von Christian), außerdem sind noch dabei: Serge Van Duijnhoven, Hillary Keel, Bernhard Widder, Christian Katt, Susanne Toth, Wolfgang Musil – und Ihr!
- Am 2. Dezember hat es ja schon im "salon" in der Praterstraße eine Buchpräsentation der "Gesammelten Gedichte" gegeben, und auch eine Präsentation der Ergebnisse der "schule für dichtung"-Klasse "farnblütenlese" (die läuft noch bis 16.12., bitte weiterhin mitmachen!). Hier nun der Link zu den Fotos von dieser Veranstaltung:
https://picasaweb.google.com/116014902443299309485/Salon2122011SfdKlasseUBuchprasentation#
- Auch von der "edition farnblüte" gibt es Neuigkeiten: Von 12. bis 14. Dezember (jeweils ab 19h. Leseprogramm ab 20h) nimmt sie teil an der Kleinverlagsmesse im Amerlinghaus "XXXXXXXSMALL", in der Galerie im Amerlinghaus, Stiftgasse 8, 1070 Wien. Dort könnt Ihr Bücher und CDs von Christian Loidl als Weihnachtsgeschenke für Eure Freunde und für Euch selbst erwerben…
- Es gibt übrigens seit ganz kurzem zwei neue CDs von Christian Loidl bei der "edition farnblüte": "wir müssen leise sein wie pfirsiche – zaubersprüche und wilder wort-jazz" und "bei uns dahoam - zaubersprüche und lieder", (Neuauflagen von einer MC und einer CD, die beide seit vielen Jahren vergriffen waren) – beide sind bei allen Veranstaltungen am Büchertisch vorhanden und erhältlich.
Ich hoffe, Ihr habt Zeit und Muße, zu der einen oder anderen Veranstaltung zu kommen!
Weihnachtliche Grüße
Eva Lavric
Univ.-Prof. Mag. Dr. Eva Lavric
Leiterin des Instituts für Romanistik
Leiterin des Frankreich-Schwerpunkts
Universität Innsbruck
Innrain 52, A-6020 Innsbruck
Tel.: +43 512 507 4203
http://www.uibk.ac.at/romanistik/personal/lavric
Christian Loidl
"Air Poet"
© 16.12.11 – C.L. & SvD
Videos fuer dem Schaman des Feuers und Verschwinden
1 Reactie(s)
RSS met reacties TrackBack identificatie URI